Our Holiday Acupuncture Special is a great way to see if acupuncture can help you!
This acupuncture special is a great way to see if acupuncture is right for you. The $29 special includes a series of visits.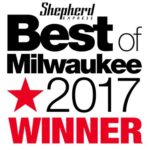 When you first come to our acupuncture clinic, you will meet with one of our health care professionals and our acupuncturists. During your first visit, we conduct a very thorough evaluation and do some preliminary diagnostics to determine your current state of health as well as your health care needs. We will also go over what you can expect from acupuncture and how we are treating you, specifically.
Fill out the form below to get started. You can also call our clinic directly to schedule your appointment and talk to someone today!
**Remember to mention code HOLIDAY2018**
Submit your information and we'll get back to you shortly.
(We never sell or disclose your information and comply with HIPPA regulations.)